March 21, 2001

The selection of large-area gantry bonding machines, pioneered by 3400E Series Wedge Bonders, has been rounded out by additions of the 3700E Series of Ball Bonders and by the Feature –30, high-frequency versions of both Wedge and Ball Bond Machines. Now the advantages of large-area overhead and moving-head automatic bonding can be brought to most applications.

We believe this is a natural complement to our very complete line of manual bonding machines, both the new gantry-style E-Series and the time tested C- and D-Series. For the cases where moving-work automatics are still preferred, 2400B Series and 2700B Series remain. The choice is yours.

See new Specifications for

3400E Series and 3700E Series by clicking their links.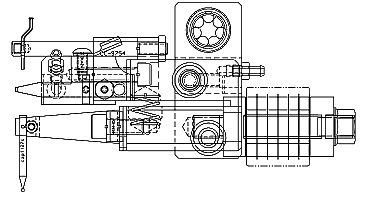 1551 S. Harris Court,

Anaheim, CA 92806
Phone: 714.978.1551

Fax: 714.978.0431
Products | News | Events | Support | Corporate | Contact Us | Universities | Home
Manual Die Bonders | Manual Wire Bonders | Semi-Automatic Wire Bonders | Automatic Wire Bonders | Pull Test Machines


Copyright © 2010 West·Bond, Inc. All rights reserved.