We recommend a selection of individual machines from C- and D-Series to demonstrate the full range of semiconductor assembly processes:


• Model 7200CR to die bond a semiconductor chip to a work piece.

(61KB)
• Model 7476D to bond wires by the Wedge method, with either angled or deep access feed.


• Model 7700D to bond wires by the Ball method.


• Model 70PTC to verify the processes by pull testing the bonded wires.

(45KB)

The C-and D-Series machines are direct and rugged, yet operate with smoothness and precision. They are always ready for operation.
This is how this full process line would look.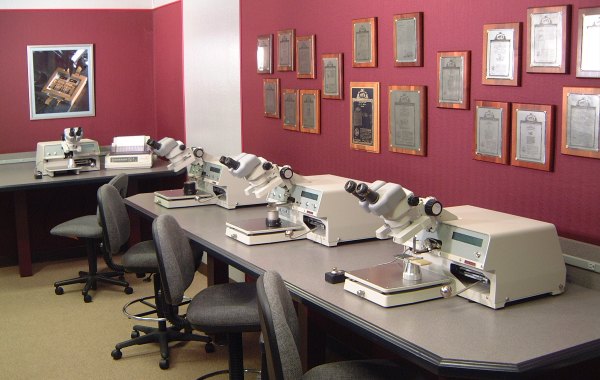 West·Bond is pleased to offer an Educational Discount to Universities for all its products, but offers a special package discount to encourage use of the group pictured above.

Contact West·Bond for details.


1551 S. Harris Court,

Anaheim, CA 92806
Phone: 714.978.1551

Fax: 714.978.0431
Products | News | Events | Support | Corporate | Contact Us | Universities | Home
Manual Die Bonders | Manual Wire Bonders | Semi-Automatic Wire Bonders | Automatic Wire Bonders | Pull Test Machines


Copyright © 2010 West·Bond, Inc. All rights reserved.